7 Ways To Boost Morale in the Workplace

June 2017 — The Urgency of Developing More Women Leaders! – How to Leverage Their Unique Strengths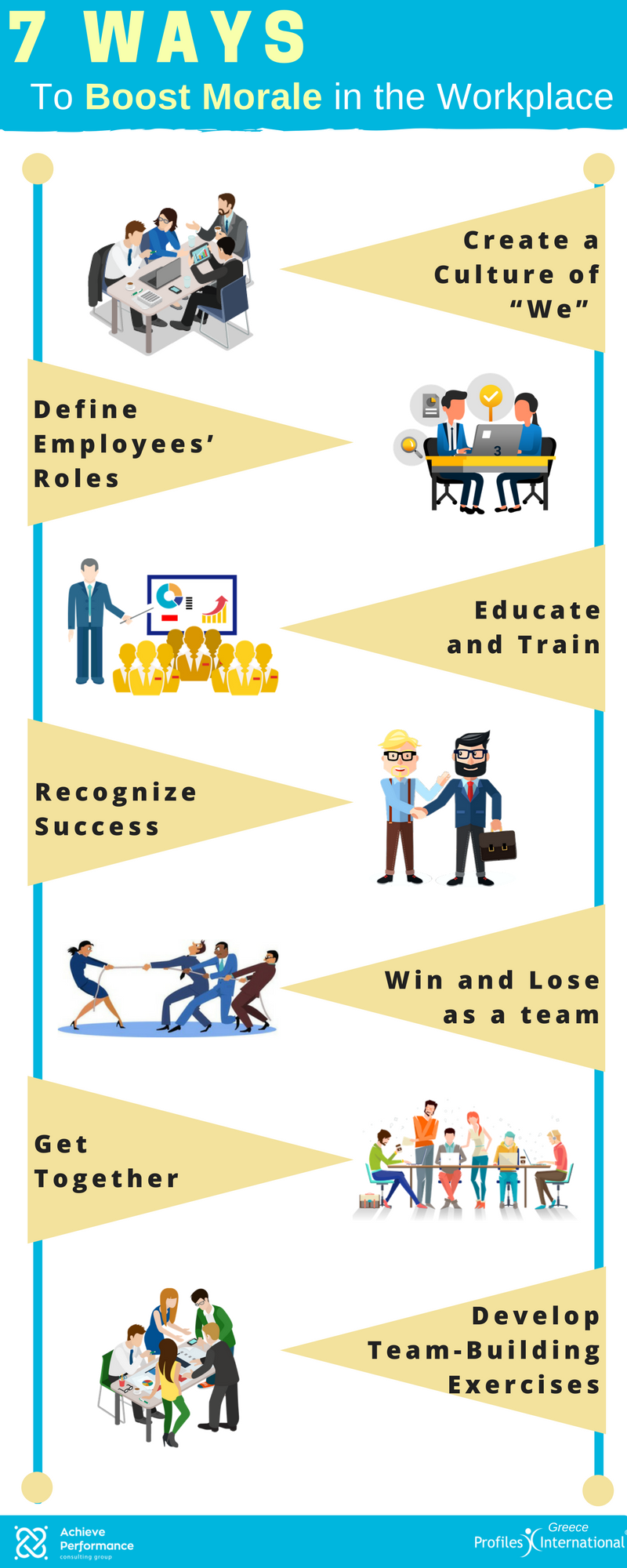 7 Ways To Boost Morale in the Workplace
AS YOU ARE BEGINNING TO SEE NOW, TEAMWORK
is probably one of the most crucial drivers of success in an organization. Of course, hiring the right group of people is important, but once you have the right people in the right positions, building a winning team doesn't just happen organically.
Like in any relationship, it takes work!
These seven recommendations can help build a winning team
Read the whole eBook "The Leader's Guide to Successful Team Building" here
or Download the infographic!
Subscribe