Are You An Unlikable Leader? 3 Ways To Improve Your Relationships

The Global Top 10 Drivers of Sales Excellence 2017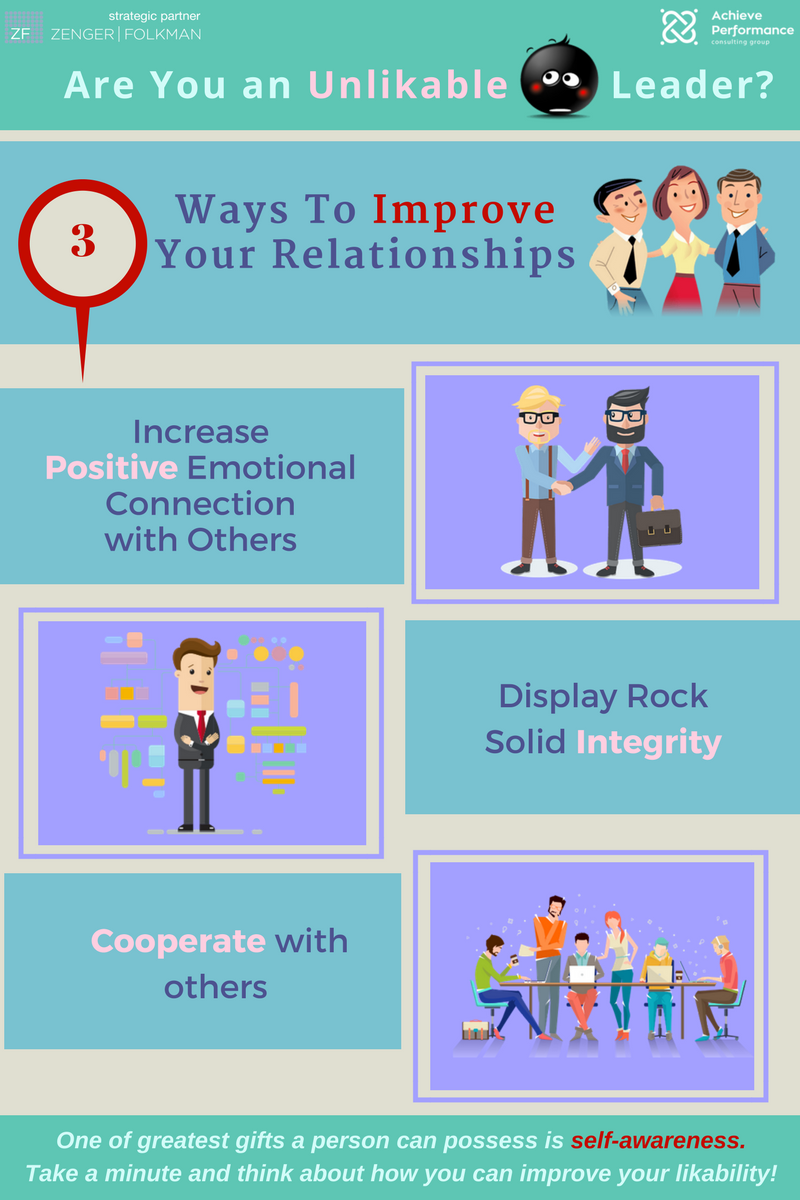 Are You An Unlikable Leader? 3 Ways To Improve Your Relationships-3
Have you ever felt you were being "psychologically harassed" on the job?
Then you are one of the 41% of Americans who claimed that in a recent study. A bad boss can have a dramatic effect on the physical and emotional well-being of employees.
What are some characteristics of an unlikable boss? I conducted an informal survey and here are some of the responses I received:
• FAILS to stay in touch with issues and concerns of individuals.
• Focuses on "getting results" with a LITTLE concern for others' needs.
• Gives feedback in an UNHELPFUL way.
• Is NOT trusted by team members.
• UNCONCERNED about developing others.
Read the Related Article "Are You An Unlikable Leader?
3 Ways To Improve Your Relationships" here

or Download the infographic!
Subscribe