4 Factors For Getting From "Deer In The Headlights" To "Eye Of The Tiger"

What Drove Your Last Performance Evaluation?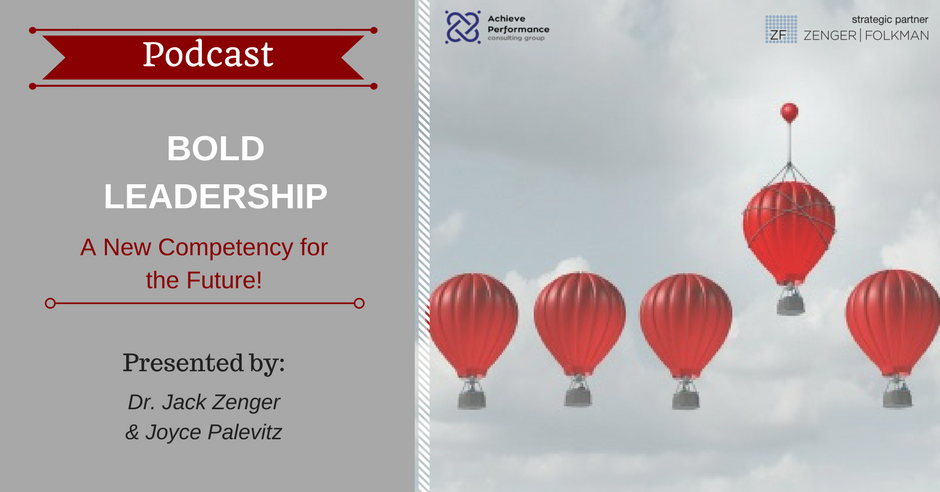 BOLD LEADERSHIP –
A New Competency for the Future!
Today's broadcast comes from a recent webinar given by
Dr. Joe Folkman
and
Joyce Palevitz.
In this presentation, Joe and Joyce share key insights for creating a workplace where leaders are energized to take on difficult goals, create an atmosphere of continual improvement, and challenge standard approaches.
Listen the
Podcast
here
and Read the Related
Article
Subscribe