Research Shows The Best Way To Motivate Others

Escape the Speed Trap: Lead Smarter, Not Faster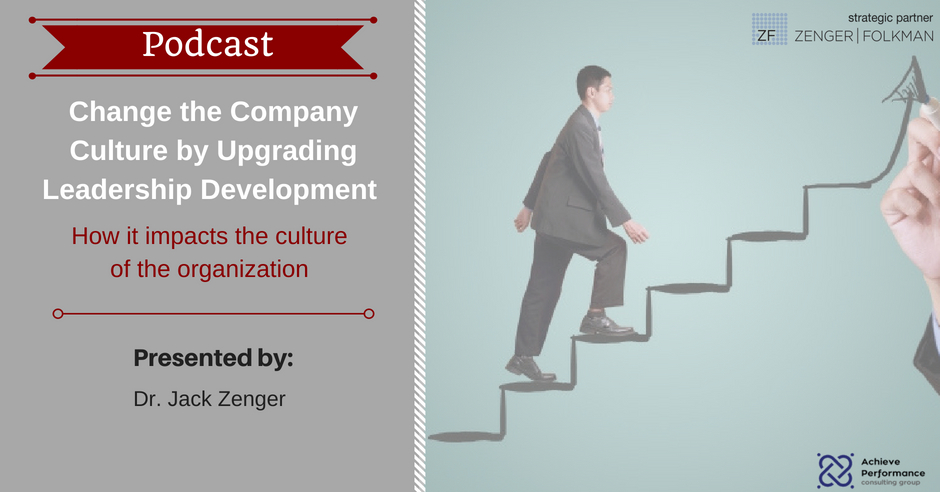 Change the Company Culture by Upgrading Leadership Development

In this episode, we present Jack Zenger's keynote address "Change the Company Culture by Upgrading Leadership Development." This is a live recording from our 2017 Leadership Summit recently held at Sundance Resort in Utah.
Historically the objectives for ideal leadership development included acquiring self-awareness and new skills, accelerating the implementation of these skills, and then following up with long-term sustainment of those behavior changes.
During this session, Jack takes a broader look at leadership development and how it impacts the culture of the organization. As the pace of change accelerates, most organizations realize the need for their culture to keep pace with changing technology, evolving markets and the broader cultural changes. The most practical, effective way to change culture is to change leaders through ongoing development.
Join Jack as he:
Identifies specific content and methodologies that the best organizations use to develop highly effective leaders.
Examines how these combine to create long-lasting cultural change.
Listen to the
Podcast
Subscribe