In Conversation with Edgar Schein: Answering Three Common Questions about Culture

Why Real Leaders Pump Gas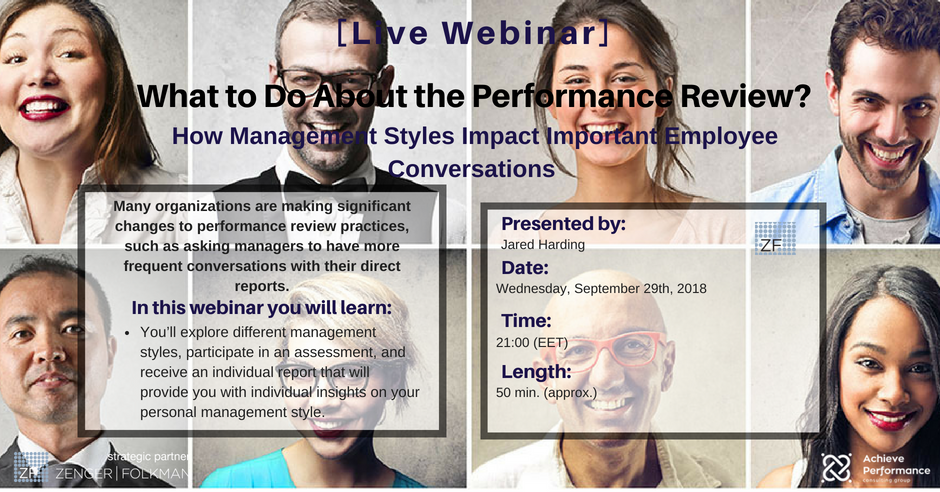 What to Do About the Performance Review? -
How Management Styles Impact Important Employee Conversations
by Jared Harding
Description:
Many organizations are making significant changes to performance review practices, such as asking managers to have more frequent conversations with their direct reports. In a survey of over 11,000 direct reports we asked employees how effective their managers were at providing honest feedback on a regular basis. Only 7% gave their managers high marks.
Most organizations are setting their hopes on improving performance management by encouraging more frequent feedback conversations. The reality is many of those conversations may be doing more harm than good. Not all management styles work with more frequent conversations. This new performance practice often requires a new mindset and skill set for most managers.
During this webinar, we will look at three broad styles: Laissez-faire, Autocratic, and Collaborative. Each style impacts the work environment and the practice of performance reviews. You'll explore different management styles, participate in an assessment, and receive an individual report that will provide you with individual insights on your personal management style.
Presented by:
Jared Harding
Date:
Wednesday, August 29, 2018
Time:
21:00 (EET)
Length:
50 min. (approx.)