7 Ways To Make Your Manager Your Biggest Fan

5 Ways to Deal with a Bad Boss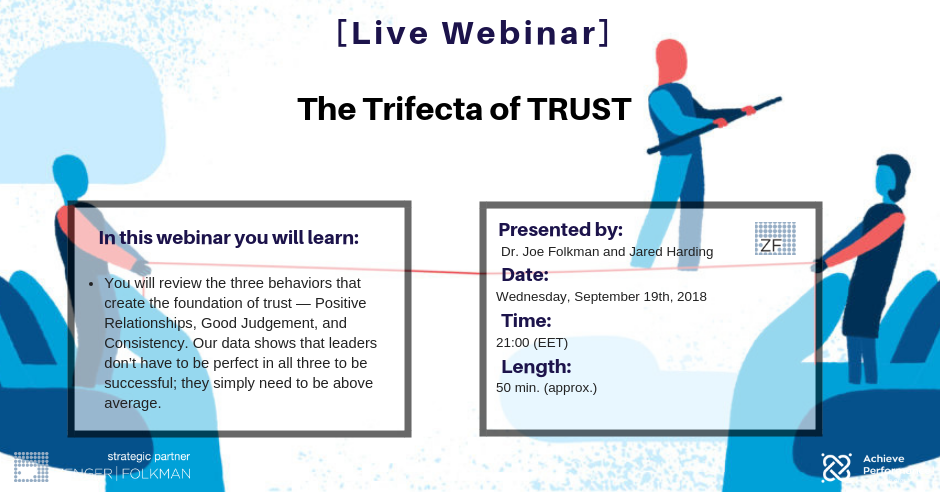 The Trifecta of TRUST

by Dr. Joe Folkman and Jared Harding
Description:
Trust is a critical factor for leaders who want to be successful. Yet for many leaders, understanding how to earn or reestablish trust can seem perplexing.
In this webinar we will review the three behaviors that create the foundation of trust—Positive Relationships, Good Judgement, and Consistency. Our data shows that leaders don't have to be perfect in all three to be successful; they simply need to be above average.
In addition to learning how leaders can improve trust for themselves and their teams, participants of this webinar will have the opportunity to take the Trifecta of Trust Profile to assess their preferences on the three foundational behaviors.
Presented by:
Dr. Joe Folkman and Jared Harding
Date:
Wednesday, September 19, 2018
Time:
21:00 (EET)
Length:
50 min. (approx.)