Motivating Others: Managers Manipulate, Leaders Inspire

Leaders Care for Organization Culture and Context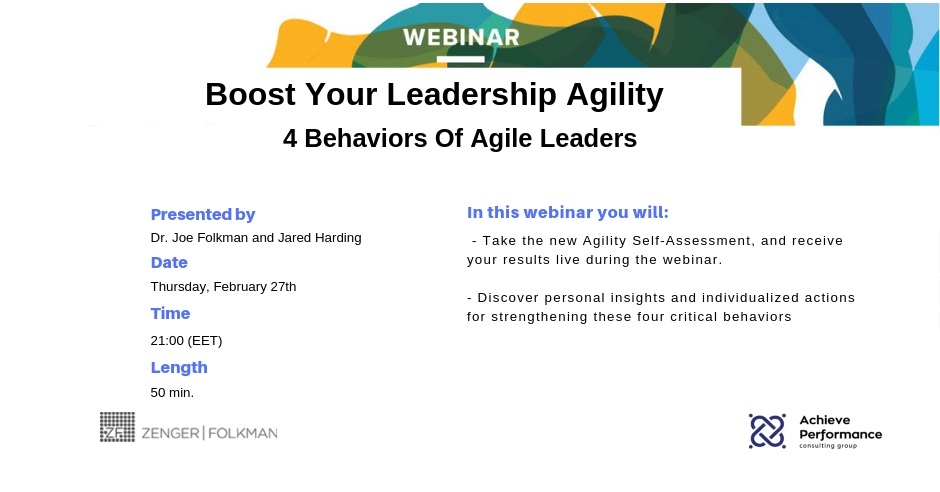 Boost Your Leadership Agility.

4 Behaviors Of Agile Leaders
Dr. Joe Folkman and Jared Harding
Description:
Change is the new norm. Agility is a critical capability in today's environment of disruption and technical innovation. For organizations to remain agile they will need employees who can outmaneuver the disruptions of the future.
Join Joe and Jared by registering now! As they discuss four essential behaviors that can empower you to effectively practice agility. You'll also have the opportunity to take our new Agility Self-Assessment, receive your results live during the webinar, and discover personal insights and individualized actions for strengthening these four critical behaviors.
Presented by:
Dr. Joe Folkman and Jared Harding
Date:
Wednesday, February 27, 2019
Time:
21:00 (EET)
Length:
50 min. (approx.)