November 2017 – Change Culture by Upgrading Leadership Development

What Solid Research Actually Says About Performance Appraisals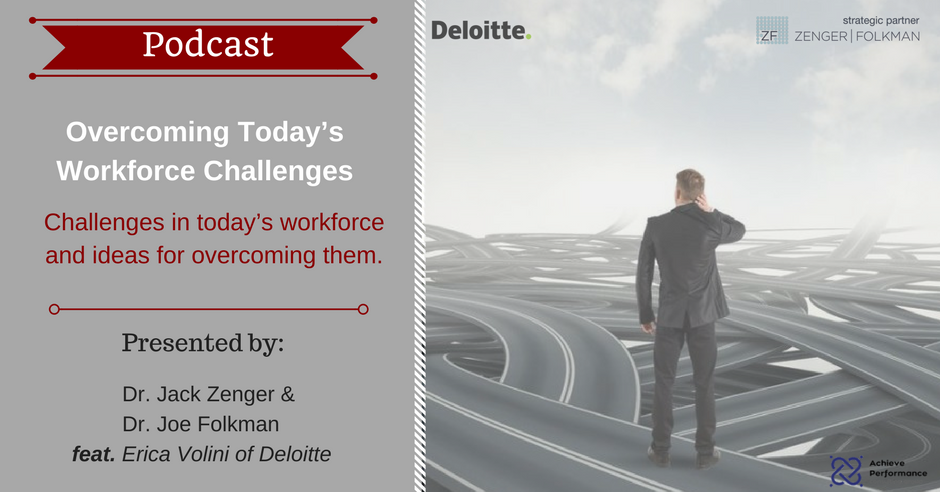 Overcoming Today's
Workforce Challenges!


Erica Volini of Deloitte, joins Dr. Jack Zenger and Dr. Joe Folkman in this edition of the Zenger Folkman podcast series to discuss the challenges she has observed in today's workforce and some concrete ideas for overcoming them.
Erica is the US Human Capital leader for Deloitte Consulting. In this role, she is responsible for the 4,000+ practitioners focused on helping organizations solve their most complex and pressing Human Capital issues. Throughout her 20-year career, Erica has worked with some of the world's leading organizations across multiple sectors and geographies and is a frequent speaker on how market trends are impacting the HR organization and profession as a whole.
Listen to the
Podcast
Subscribe