Asking for Feedback Giving you Nightmares? Podcast

How Job Fit Assessments Help you Hire & Develop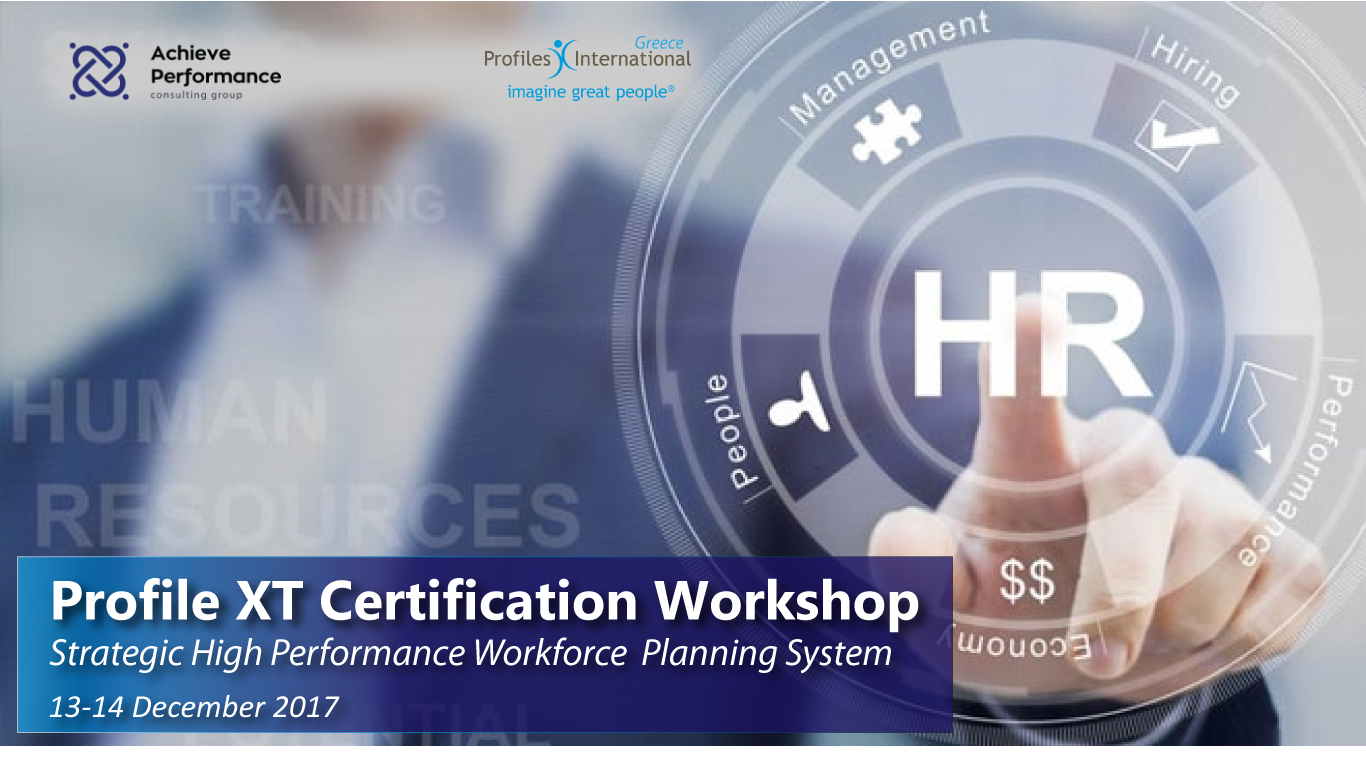 Strategic High Performance Workforce Planning System

13-14 December 2017

Profile XT is a multi-purpose system used to identify the best talent, utilize it appropriately and develop your existing Talent for maximum performance, change capability and proactive future planning.

It can help you minimize risks and ensure that every "people" decision— whether hiring, promotion, or development is strategically selected and aimed at achieving Superior Performance.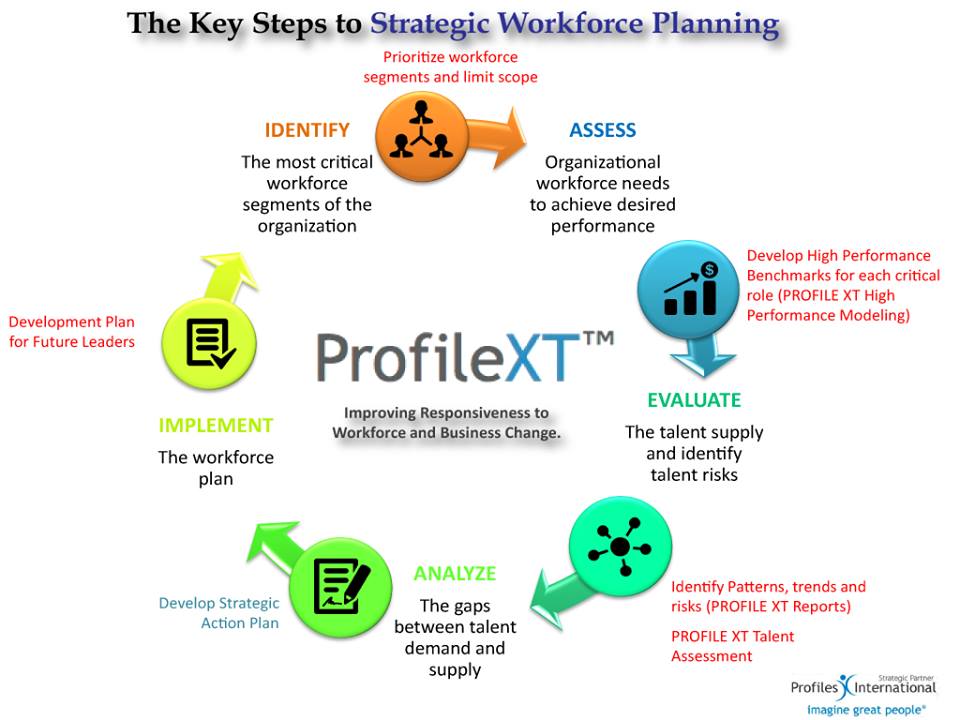 Take advantage of this unique opportunity to use PROFILE XT System with full benefits for 1 whole year through this certification workshop (Full Certification Package) or learn more about it and explore your options via the Explorer Package.


Information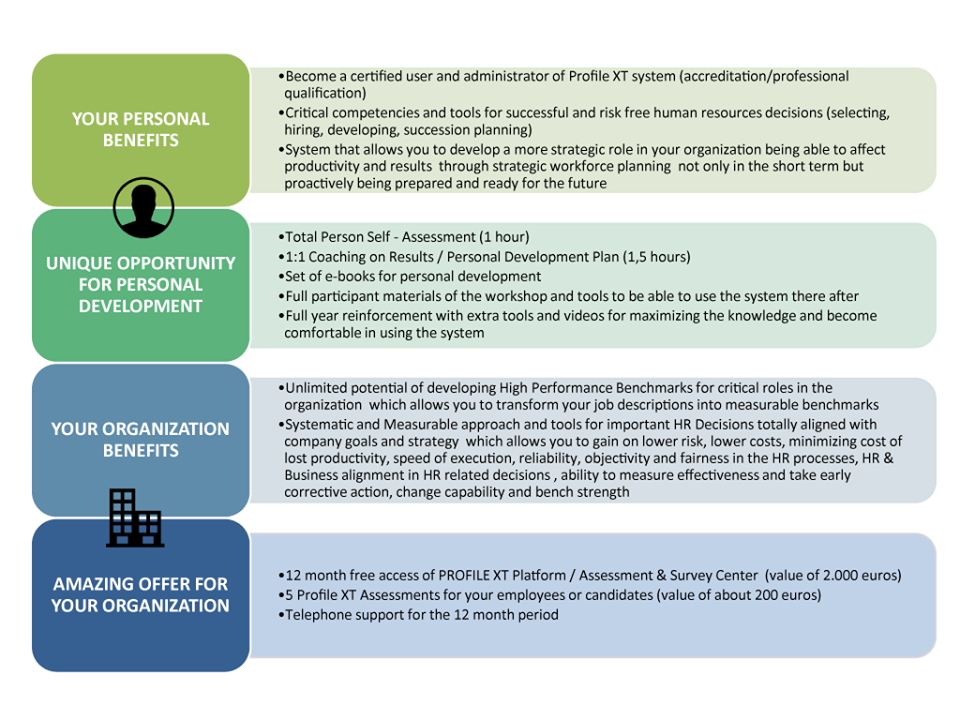 Total cost: 1.100 Euros

Last minute enrollments - later than December 8th - cannot be accepted as the certification program requires preparation
Παρακαλούμε συμπληρώσετε την
φόρμα συμμετοχής
και αποστείλτε την στην ηλεκτρονική διεύθυνση: info@achieveperformance.gr
Για περισσότερες πληροφορίες επικοινωνήστε μαζί μας: Τηλ: (+30) 210 68 35 473
Total cost: 350 Euros

• There is an opportunity to participate in the certification workshop as an explorer in order to learn more about Profile XT Workforce Planning System at a special cost per person.
• Explorer will enjoy the opportunity to learn more in-depth the Profile XT system, complete their own Profile XT assessment and have a 1:1 Coaching Session for their personal development and a better understanding of the approach as a whole hands on.
• Explorers will not get certified or enjoy the benefits of the full certification package.
Παρακαλούμε συμπληρώσετε την
φόρμα συμμετοχής
και αποστείλτε την στην ηλεκτρονική διεύθυνση: info@achieveperformance.gr
Για περισσότερες πληροφορίες επικοινωνήστε μαζί μας: Τηλ: (+30) 210 68 35 473
Subscribe