The Tango of Speed and Quality – The Key to Achieving Both!

The Absolutely Vital Practice of Managers Giving Positive Feedback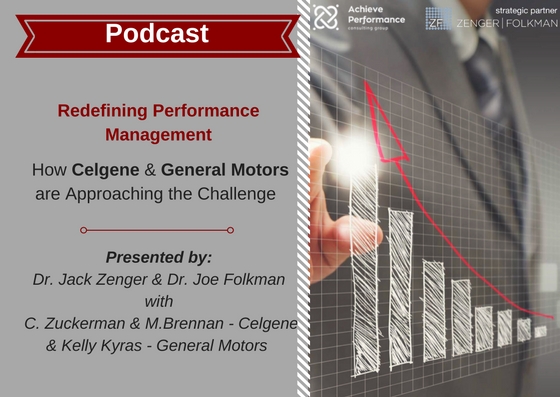 Redefining Performance Management
In the last year many clients have taken a serious look at their performance management systems. Ask any manager or employee about their opinion of the performance review process and you will rarely hear any positive comments.
In this podcast, we share the results of our own research and analysis about revamping performance management.
While each organization will come to differing processes and systems, we will answer the question: "What are the few fundamental elements that are critical to make any performance management process successful?"
Listen
the
Part 1: 10 Recommendations
here
.
Listen
the
Part 2: Insights from Celgene (feat. Maria Brennan and Crystal Zuckerman)
here
.
Listen
the
Part 3: Insights from General Motors (feat. Kelly Kuras)
here
.
Subscribe