Do You Read to Lead and Succeed?

Position versus Persuasion Power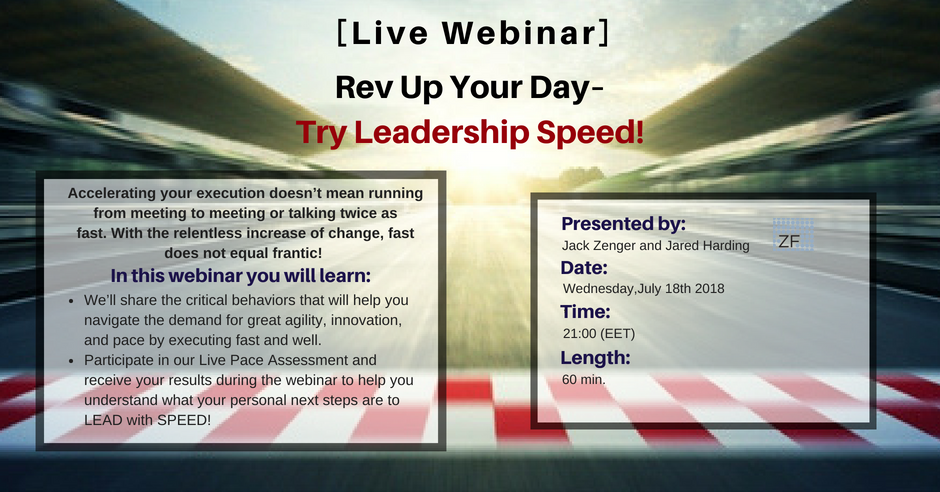 Rev Up Your Day -
Try Leadership Speed!
by Jack Zenger and Jared Harding
Description:
Accelerating your execution doesn't mean running from meeting to meeting or talking twice as fast. With the relentless increase of change, fast does not equal frantic!
During this webinar we'll share the critical behaviors that will help you navigate the demand for great agility, innovation, and pace by executing fast and well. Participate in our Live Pace Assessment and receive your results during the webinar to help you understand what your personal next steps are to LEAD with SPEED!
Presented by:
Jack Zenger and Jared Harding
Date:
Wednesday, July 18, 2018
Time:
21:00 (EET)
Length:
60 min. (approx.)