Winning Tactics of Norwegian Athletes—How to Succeed on the Slopes and in Life


Norway's Winter Olympic success is extraordinary. Not only were they the runaway winner in the 2018 Winter Olympics medals race (final tally 39 medals to second place Germany's 31), but historically they have outpaced every other country in Winter Olympic competition. Over the span of 90 years, they captured 329 medals to second place US at 282.1 And their population is less than the average of a single US state.
Compete or Achieve?
The impression many of us have is that successful Olympic athletes are the most competitive human beings on the planet. Yet, the small country of Norway has demonstrated why, paradoxically, competition is not the key to Olympic success. In fact, a competitive focus can be a barrier to Olympic gold, and we'll discover how this and other ingredients are at work with the Norwegian Olympic team.
In their approach we can find the LEAD framework, which I have described elsewhere for promoting organizational and individual success and includes: practicing effective learning, engaging, achieving and developing of others--LEAD. Drawn upon decades of work by researchers at Human Synergistics, the LEAD principles are assembled into the most effective practices for individuals and organizations around what's described in the "Circumplex of Styles."
Norwegian athletes demonstrate the power of LEAD principles—here are components of their formula for success.
Learning begins early
You might expect that learning begins early. What you might not expect is that Norwegians don't introduce competition in sport until children reach their teens.2 So, from the moment they start playing organized sports until 13 years old, they will not keep score. The Norwegian Olympic Committee's director of elite sports says of this, "We want them to play. We want them to develop, and be focused on social skills. They learn a lot from sports. They learn a lot from playing. They learn a lot from not being anxious. They learn a lot from not being counted. They learn a lot from not being judged."3
Already in the early experiences of sport, the Norwegian culture is cultivating simply learning by playing without anxiety and judgment, a proven recipe for encouraging growth.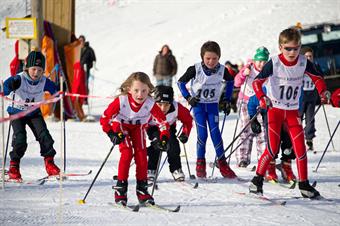 We believe there is no good explanation or justification for why you have to be a jerk to be a good athlete. So we just won't have that kind of thing on our team. You have to get along with everyone.
–Kjetil Jansrud
Also, by focusing on social skills instead of competition, they foster a stronger team environment they will carry with them as they mature. Examining the Norwegian Olympic team's philosophy bears this out. Within Norway's men's Alpine ski team, five-time medalist Kjetil Jansrud said "We believe there is no good explanation or justification for why you have to be a jerk to be a good athlete. So we just won't have that kind of thing on our team. You have to get along with everyone."4 Their approach produced results in 2018, capturing three of the top five spots in the World Cup standings. In describing how the team engages with each other, World Cup and Olympic gold medalist Aksel Svindal said, "There is almost no skill or ability you can have that is so good it allows you to ruin the social qualities of the team."
So rather than pitting themselves against each other in competition, the Norwegians master learning and engaging at a young age and carry it with them to their Olympic teams. And that leads to achievement. Of the formula, Jansrud said "If you have teammates who consistently lift you up, then the environment will make you happy. You'll work harder and stay motivated. You're giving yourself your best chance to win."
Focus on the ball, not the competitor
Focusing on achievement rather than the competition has been identified for decades as a key to success within organizations as well as in Olympic athletes. In the 1960 Summer Olympics, rookie swimmer John Konrads faced veteran 3-time gold medal winner Murray Rose in the 400m freestyle. Konrads started the race ahead and led into the halfway point, then Konrads recalled, "losing concentration or focus on myself by worrying too much about what Murray was going to do."5 Distracted by the competition instead of the goal, at each turn in the pool he lifted his head to find Murray. Konrads then fell behind and the result was a bronze for Konrads and gold for Rose.
Did I win? Did I lose? Those are the wrong questions. The correct question is: Did I make my best effort? That's what matters. The rest of it just gets in the way.
–John Wooden, 10-time NCAA championship basketball coach
They would meet again in the 1500-meter freestyle, an event in which Rose was the reigning Olympic champion. To avoid a repeat of the 400, Konrads had to quickly adjust his thinking. Years later he would reflect on what he called his "competitive disease." To overcome it he said, "the best action is to back off and refocus into yourself," and back into "completing the immediate task." Using a basketball analogy, he says he reminds himself to focus on the ball, not the man saying, "I stare at the ball to avoid focusing on my competitor."
In 1960, Konrads refocused for the 1500 by detailed visualization of success in his goal. He consequently achieved it, winning the gold to Rose's silver.
To develop each other … we share everything we know
And what about the Norwegian Alpine team, do they eschew the "competitive disease" and actually help each other accomplish more as a team? Or do the Norwegians focus on their own accomplishments in the end? After all, only one skier on a team can win each race.
Here again, rather than fall into the competitive trap, the most successful athletes are practicing the LEAD framework to thrive both individually and as a team. Heading into the final race of the 2018 downhill ski competition, the Norwegian team longed for a gold that had been elusive in the previous six races. "I just wanted to win. And I know he wanted to win," Aksel Svindal said as he sat next to teammate Kjetil Jansrud at the postrace news conference.6 Yet despite the inherent competition between them, the Norwegian approach is a collaborative effort to develop each other.
"There are no secrets in terms of individual tactics or techniques on the team; we share everything we know," said Jansrud who took the second-place silver medal. The gold went to his teammate Svindal, capping a Norwegian triumph.
If the LEAD concept appeals to you, consider learning more about LEAD practices through my newsletter. And if transformational development interests you, consider examining these change solutions from Human Synergistics to inspire your people and propel your business.
To your success!
Notes:
1 Smith, R. (2018, Feb. 9). These countries have won the most medals in the Winter Olympics. Retrieved from https://www.weforum.org/agenda/2018/02/these-countries-have-won-the-most-medals-in-the-winter-olympics [Actual medal counts may differ based on the timing of this article post]
2 Smith, R. (2018, Feb. 23). In Norway, kids aren't taught to compete with each other until they're teenagers. Retrieved from https://www.weforum.org/agenda/2018/02/norway-may-be-top-of-the-winter-olympics-medal-table-but-it-doesn-t-teach-kids-to-compete-with-each-other-in-sport-until-they-re-teenagers/
3 Gregory, S. (208, Feb. 23). Norway's Secret to Crushing the Competition at the Winter Olympics. Retrieved from https://www.si.com/olympics/2018/02/23/2018-winter-olympics-norway-medals
4, 6 Pennington, B. (2018, Feb. 15). The Ski Team That Sleeps Together Wins a Lot of Gold Medals Together. Retrieved from https://www.nytimes.com/2018/02/15/sports/olympics/norway-skiing-olympics.html
5 Human Synergistics. (2012). Olympic Gold—Achievement or Competitive? Retrieved from https://www.humansynergistics.com/docs/default-source/default-document-library/olympic-case-study.pdf?sfvrsn=c9772645_0
Read
more
Author: Michael Kern
Source:
Human Synergistics