5 Steps to Become a Charismatic Leader

February 2017 – Redefining Performance Management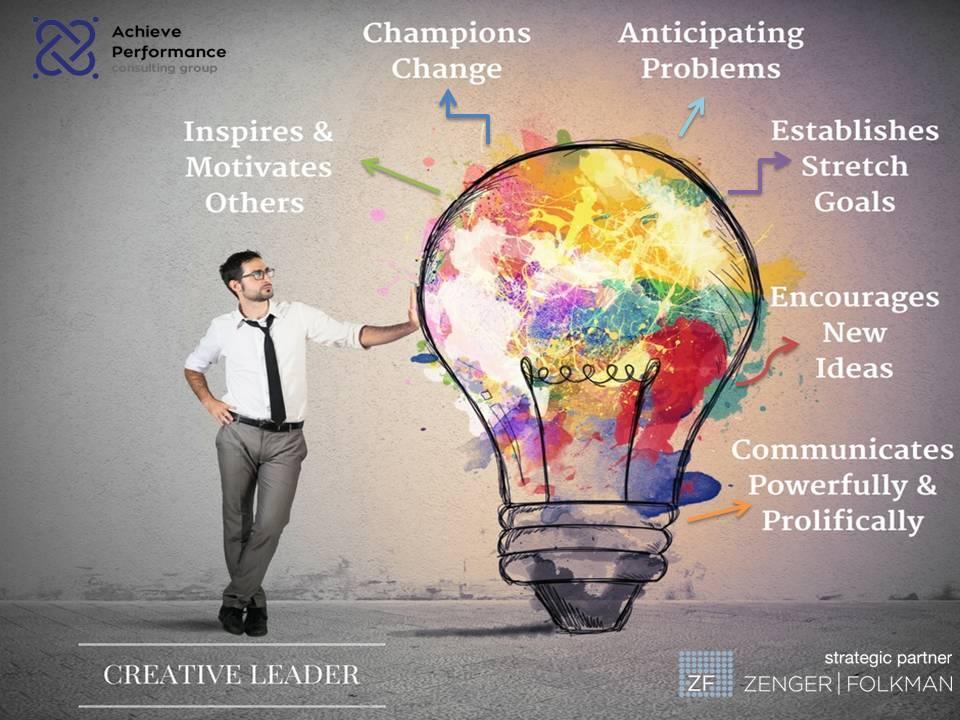 What It Takes To Be A Creative Superstar
by Dr. Joe Folkman
One the best parts of my job is that I get to spend time in a variety of organizations and experience their culture. For the last several years, my firm
Zenger Folkman
has been working with an advertising agency involved in broadcast, digital, social, mobile and analytics. You can feel their creative energy by just walking into their offices. This culture of creativity did not just happen. It was carefully cultivated and developed by excellent leaders whose behaviors supported this energy from the start. This organization is just as committed to developing people as it is to producing award winning work. We have collected assessments on their leaders over the years. Recently we asked them to identify their 10 top creative superstar leaders. Our question was,
"What does it take to be great leader in an organization of creative, innovative individuals?"
Are Leadership Skills Important?
When we looked at the overall leadership effectiveness of the 10 superstars compared to other leaders in the agency we found that the superstars were not just slightly above others, but were rated as significantly better leaders. Leadership skills appear to be an important element in creating and maintaining a culture of creativity.
Which Leadership Skills Stand Out
We analyzed the data comparing the creative superstars with other leaders and discovered 13 behaviors where there was a statistical difference between the performance of the two groups. We then factor-analyzed the 13 behaviors and identified the six key capabilities that differentiated these creative superstars from the rest of the leadership pack.
Read more
here
.
Source:
Forbes
Subscribe